September 22, 2022 at 5:45 AM
#9458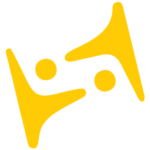 SUCULTURE
Admin
,
Hello Rob, Trust all is well and thank you for the feedback.
For an article of approximately 3,000 words, including surplus bibliographic references might be a bit excessive for the ordinary reader. This was done following careful consideration.
The article took approximately 18 months; from research commencement to completion, and what we have done is italicized, accentuated bold and written in the latin language, key historical facts of names, places and dates; including timelines, for ease of reference and further research. 
We hope that with a bit of patience yourself, and others, will find truth through research, in the text.

Welcome to SUCULTURE!
With warm regards, and best wishes.
– SUCULTURE